Experience Florence
a holistic luxury retreat in Italy
to feel lighter, brighter & more confident
in legal, life and business
POSTPONED DUE TO COVID-19
Florence & Tuscany, Italy
hosted by Lisa Fraley, legal coach® & attorney
if you've always wanted to go to Italy (or want to go back!), 
join me for this life-changing experience
combining law, life, business & luxury travel
in a drop-dead gorgeous location!
this is a 4 day / 5 night curated experience
for up to 8 heart-centered coaches, practitioners and biz owners.
work on your business growth, get clear about your next business steps, and experience private tours of some of Italy's most famous masterpieces like the majestic Duomo cathedral, the gilded Pitti Palace, and private food and wine tastings in Tuscany – all while enjoying creamy gelato, homemade pastas and local wines.
luxury hotel in the center of Florence
treat yourself in comfort & style in this gorgeous 4-star boutique hotel
(besides, it's a legitimate business expense!)
eat fresh pasta, pizza and gelato in the
"old country"
    (dietary needs can be accommodated and they have gluten-free options)
Florence is located in the heart of Tuscany – so you'll enjoy select Chianti Classico wines and tour a winery
and vineyard
you'll receive 3 DIY legal documents once you're back home to support the next steps you take in your business
sightseeing world famous sites
like the famous Ponte Vecchio bridge crossing the River Arno, the majestic Pitti Palace which was owned by the Medici family, the world -renowned art and architecture of this majestic city including statues and churches by Michaelangelo, Brunelleschi, and more!
Italian designer shopping
Florence is well-known for leather, jewelry and fashion! Every major Italian fashion house has a storefront on the "Fifth Avenue" of Florence – Gucci, Versace, Ferragamo, Georgio Amani, Valentino, Dolce & Gabbana, Fendi, Pucci, the list goes on….
daily movement & energetic support
enjoy a top-of-the-line workout facility along with walking each day to move your body as you see the sights and receive chakra-aligned essential oil kits, daily meditations, Florentine journals and energy clearing to stay high-vibe throughout the retreat
we'll sit on purple couches and dive into your biz growth
(with Legal Love™)
for a few hours each morning in the penthouse (!)
of the hotel
here's how our days will look:
in the mornings 
we'll start with a healthy hot and cold breakfast at the hotel, then daily hands-on workshops to focus on clarity, confidence, courage and coverage in your business – with some added energetic support.
each workshop will include a hands-on "get it done" biz workshop so you'll be able to move through some of the biggest blocks to growing your business so you can stop holding back and get out there in a bigger way.
you'll walk away with…
– your own legal snapshot and select DIY legal templates for your business
based on where you are now and where your biz is headed
– the legal protections and templates you need as you envision
and expand your work and not put it off any longer
– focus to align each step with a chakra and use essential oils, daily meditations
and energy clearing to support your work energetically
in the afternoons
(my favorite part!)

we'll have private guided tours of some of Florence's most popular sites
to sample the food, culture & history

including…

 – the monumental Duomo Cathedral

– the richly-decorated Pitti Palace & outdoor Boboli Gardens

– the famous Ponte Vecchio bridge
– the Mercato Centrale
– the tours and tastings of the wines of Tuscany and homemade pasta for which Florence is so well-known
in the evenings
we'll have a few group gatherings… and time on your own to explore the city
including…
– a fun reception with drinks and apertivos followed by a group welcome dinner
at a local restaurant in the heart of Florence
– a private sunset boat tour down the River Arno and group celebratory dinner at an authentic Florentine trattoria
– 3 dinners on your own to explore the city, go shopping or dine where you wish
this trip is for you if:
you're a coach, practitioner or heart-centered business owner and…
– you've taken the online courses
– you've taken some legal steps
– you've hired a VA
– and you're wanting to uplevel your biz FASTER and in a more FUN way!
– you want to indulge in your biz AND see some results – and you just want to do it differently
– you have always wanted to go to Italy!
how cool would it be to uplevel your business in Italy
AND have an incredible life experience that you'll always remember?
you'll want to be part of it if…
you've always wanted to go to Italy to eat authentic rigatoni, mint gelato, or pizza margherita or enjoy a glass of Chianti overlooking the vineyards, olive groves and lemon trees in Tuscany!
you want to work on your biz in a setting more exciting than your home office or local coffee shop
you are an alchemist who likes to blend together things like biz, law, travel and adventure all in one trip!
you love to learn about new countries, explore and immerse yourself in new experiences
you want to experience Italian food, history, art, architecture with other adventurers
you like having private tours planned for you with all of the details taken care of so you can just show up with ease
you like to shop, eat or explore the city on your own (there's a little time for that too!)
why Florence?
Florence is my favorite city in the world!
my husband Scott and I have visited Florence 3 times in the past 4 years and stayed at this very hotel all 3 times (that's how much we love it!)
the city offers so much no matter what your interest is
(art, architecture, history, food, wine, shopping, landscapes, and more.)

i love this hotel because it's in a prime location in the heart of the city right next to the Medici Chapel and just a few blocks from the Piazza Republica, Duomo and Accademia. so many sites are within easy walking distance.
the top 3 reasons you want to be at this retreat:
IT'S ITALY!!! if you've always wanted to go to Italy (and you want a legit business reason to go) AND you want to expand your business & legal protection while also eating authentic pasta and gelato and seeing the Florentine sites in style, this trip is for you! 

IT'S A TRIFECTA!!! it's law, business and travel combined! you know I'm always about the "and"! spend the mornings feeling clear, confident and courageous in biz and the afternoons and evenings sightseeing, shopping and sampling the food and wine.

IT'S A LIFE-CHANGING EXPERIENCE!!! travel ignites inspiration. your perspective shifts when the world opens up to you. you see things differently in your life and business. you explore new places and you become more open and courageous.
on the business front, each day you'll receive:

– get CLEAR about your next steps
– hold better boundaries
– work through fears and blocks holding you back from more money, visibility and abundance
– receive on-the-spot coaching (hot seats) in a safe space with focused time to work on your biz surrounded by others sharing your journey
– feel CONFIDENT by determining what legal documents you need based on where you are now and what you have planned next
– receive 3 DIY legal documents to support your specific business so you can feel legally safe and secure

– have COURAGE and be supported while raising your energetic boundaries
– tap into your intuition to better guide you
– use essential oils, journaling, and crystals to support you in growing your business
renewed clarity, confidence and courage to take the next best-feeling step for you and your business.
discovery of what's next in your future business, experience the world, and get a glimpse of how to uplevel your business and create the next version of you.
your legal snapshot for your business based on where you are now and what's next for you.
3 DIY legal templates matched with what you need specifically for your business.
90-minute pre-retreat group call to prep for our work together and answer any questions about traveling, what to bring, etc.
a new group of heart-centered entrepreneurs who are sharing in your experience.
the pure joy of eating authentic Italian pasta, pizza, gelato and wine.

blocks removed that were holding you back.
new expanded mindset that comes with exploring the world and seeing culture and history that is different than ours.
daily workshops
 – safe space to be heard and supported so you can expand your abundance
– focused time to work on your business and what's next
– clarity about the legal protections to honor and protect your biz and brand
 – courage to remove the blocks in the way of growth
– confidence to take the next steps forward in business and in life
4-star hotel accommodations
4 days/5 nights hotel accommodations for two* at the boutique Firenze Number Nine Fitness & Spa Hotel
– an urban boutique health and wellness hotel in the heart of the city
that includes access to
– spa no. 9  for the hot tubs, saunas, steam rooms, meditation & tea room
(massages and treatments are on your own)
– top-of-the line K-Lab workout facility for the pool and workout center
– healthy food and can honor your food allergies and preferences
– free wi-fi
– excellent concierge service and friendly and helpful hotel staff to help with shopping or excursions
(I personally know the hotel Director and have met almost all of the front desk staff – they all are wonderful!)
 *you are welcome to have a partner/significant other stay with you in the room at no extra cost,
but they are on their own during the retreat for all meals, activities and tours.
private tours with a local guide every afternoon  
 – Duomo including climbing up into the dome & the terrace outside
– Pitti Palace & Boboli Gardens
– walking food tour of Florence
– lunch & wine tasting in Tuscany 
virtually all of your meals
 – all 5 breakfasts included
– 3 lunches included 
– 2 dinners included – welcome and celebration dinners (wine, coffee, tea included) 
– water, coffee, tea and snacks are included during morning workshops
experience of a lifetime in Florence!
what's NOT included:

 – airfare and transportation to and from hotel
– 1 lunch is on your own
– 3 dinners are on your own (restaurant recommendations will be provided)
– local taxis. Florence is a walkable city – all the sites we'll see are relatively close to the hotel
(however, you must be able to walk up to 2 miles a day and climb stairs while exploring this beautiful city.
this is old Europe – they have cobblestone streets and lots of stairs!)
– incidentals, snacks, beverages outside of the provided timeframes, massages or spa treatments
early bird bonus:
If you already know YOU'RE IN for having authentic rigatoni or drinking Chianti overlooking the Tuscan vineyards, then make your deposit above by March 5 at midnight and you'll get some extra goodies:

– a FREE 1-Hour Power Hour with me after the retreat
AND

– a small private group lunch with me at a high-end rooftop restaurant
overlooking the city of Florence on the last day of the retreat.
questions about the retreat, what's included or if this is right for you?
email us here. 
*enrollment deadline is April 1, 2020 or when all available spaces have been filled, whichever is sooner.
due to the outlay of costs to book the hotel and excursions, please note that if you pay in full,
you understand and agree that $2,500 of your $5,000 payment is non-refundable after April 1, 2020
and if you pay by installment, your $2,500 deposit is non-refundable after April 1, 2020.
a retreat agreement will be provided to you upon enrollment.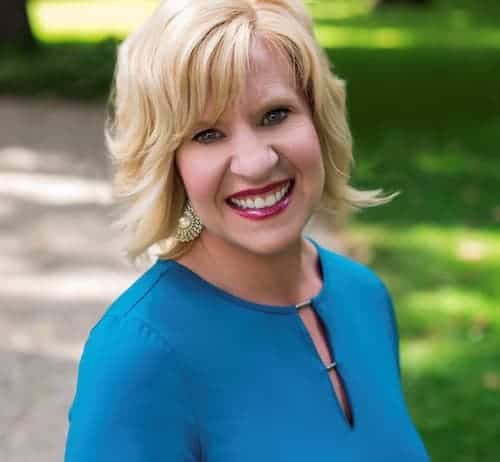 If we haven't met yet, it's great to meet you!
I'm Lisa Fraley, JD is an Attorney, Legal Coach®, Speaker and #1 Best-Selling Author of Easy Legal Steps…That are Also Good for Your Soul. I'm the host of the "Legally Enlightened" podcast on iTunes.
As a Holistic Lawyer®, I blend my legal expertise as a former health care attorney in a large corporate law firm and the care of a Health Coach through IIN & Life Coach through Coach U to help thousands of heart-centered holistic health practitioners, licensed practitioners, coaches, and entrepreneurs protect their businesses and brands with contracts, disclaimers, trademarks and more.
I share my "Legal Love" through DIY legal templates, online courses, 1:1 services and on stages from British Columbia to the Bellagio – and I'm uniquely known for aligning legal steps with the chakras. My mission is to help small business owners and practitioners understand that the law can be accessible, empowering, loving, and even spiritual. I graduated from Case Western Reserve School of Law with a concentration in health law and I hold a Certificate in Sustainable Business Strategy from Harvard Business School Online.
Learn more about easy legal steps and get free tips to protect yourself and your income at lisafraley.com.
The information provided through this website is for educational and informational purposes only. It is not legal advice, nor is it intended to or does it create an attorney-client relationship.
E-newsletter subscribers and website visitors are receiving general advertising and information about legal concepts and services and should not act upon this information
without seeking professional legal advice.
All e-newsletter subscribers have joined through a request for information initiated by the subscriber with the opportunity to opt-out at any time.
Testimonials shown on this website are real examples of client results and based on quantifiable and verifiable facts.
Holistic Lawyer® and Legal Coach® are registered trademarks of Lisa Fraley Legal Coach LLC.
To access Lisa's full website go to lisafraley.com